Women in Business & Technology Events
"If you're tech-oriented, and particularly if you're female, Web 2.0 is the best place to start out. There are more entry points in the Web 2.0 world than in more hardcore tech companies like Intel. Web 2.0 is also the right mix of the social and the technical so that women can prosper. They are contributing in a more visible manner than in other tech fields." Rashmi Sinha, the CEO and co-founder of SlideShare as quoted in Fast Company, "The Most Influential Women in Web 2.0" (November 7, 2008)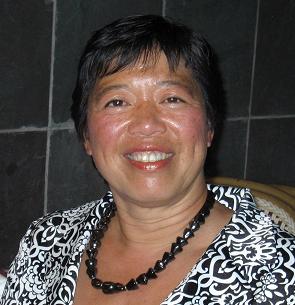 Here's a recent Web 2.0 strategy and Dynamic Capabilities interview I did at IESE, one of the top business schools in the world, and located in Barcelona, Spain. Professor Sandra Sieber and I are collaborating on a forthcoming IESE insight article linking Web 2.0 strategy and Dynamic Capabilities.
http://www.youtube.com/watch?v=NwB00O60F4E
At dinner at Santa Maria, a hidden gem of a Barcelona restaurant started by some of the students of El Bulli, I met Maria Sipka, Web 2.0 entrepreneur and Twitter celebrity. Here's an impromptu YouTube interview she did with me after I was wowed by her recent stories/experiences about Twitter for better customer responsiveness from EasyJet, Twestival and being one of the social media gurus invited to Procter and Gamble gala event/worksop introducing their senior executives to social media.
Maria Sipka and Shaherose Charania of Women 2.0, who I also know from Jajah, a Voice 2.0 company featured in Chapter 5 of my book, recently hosted the June Women 2.0 Visits Barcelona.
To get to the point--I really enjoy and get revved up by speaking at events focusing on women in technology and business. So contact me, tell me about your event and audience and I will find a way to prioritize and schedule your event in my calendar!