Web 2.0: A Strategy Guide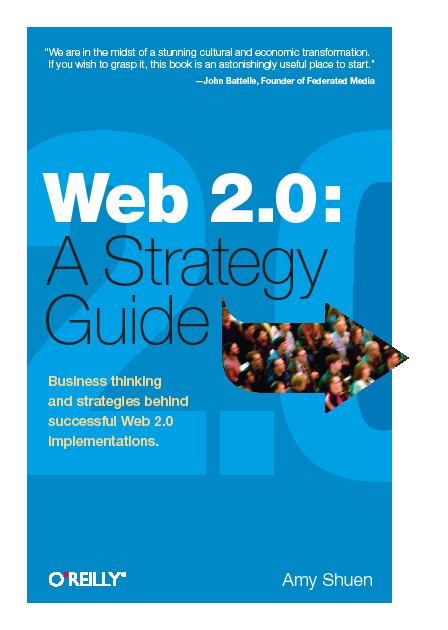 We are in the midst of a stunning cultural and economic transformation. If you wish to grasp it, this book is an astonishingly useful place to start...John Battelle, Founder of Federated Media.

Check out the free video,of Amy explaining the first few chapters of her Web 2.0 strategy book.
See what readers say...
Web 2.0 in Business Terms...Fantastic book to be read again and again...Clear, thought provoking, business altering!  Written in an engaging easy to read style;...successfully explains a lot of buzzwords... A Single, Coherent Source for Web 2.0 Strategy...You owe it to yourself to read this book -- your take on business will never be the same afterwards...My space on the shelf for this book is empty because her book is always in my hand...Amy Shuen is to the world of Web 2.0 as Ludwig van Beethoven's influence is to the world of music...

What if your competition already has this book?